OOPS! This page is obsolete. Please go HERE
Shipped To Your House, Usually Within 2 Weeks!
Sails & other parts for Sea Snark, Super Snark & Sunflower Sailboats: click here.
Other lightweight sailboats: Sea Skimmer: Click Here Sunflower: Click Here
In the video below (click arrow at center screen) you'll see a 1972 version of the Sea Snark, still going strong in 2010 after 38 years of giving fun to a Dad and 2 sons. That's durability! You'll also see in this video options like a taller mast, stabilizer floats (pontoons on outriggers) and a rowing set-up. The boat in this video is a Sea Snark.

More pictures of the Super Snark and Sea Snark Click Here . We have a whole page of pictures of many different Super Snarks and Sea Snarks, mostly taken by their owners. We're always eager to get more. Below is close-up picture of red Super Snark, with daggerboard partially raised. Color & pattern may vary from picture.

The Sea Snark is the same as the Super Snark, but without the plastic skin that covers the styrofoam core on Super Snark. The blue sail is available as above or without SailboatsToGo.Com logo, in 45 SF size. Is the Sea Snark hull durable? The boat you see above was 38 years old when this picture was taken. It has delivered many years of hard use without requiring repair, including use by 2 boys. Yes, it has dents and scrapes, but it wears them proudly and they don't impair its functioning. No ABS cladding means no ABS cladding to damage when accidents happen.

Sea Snark - Same as Super Snark but without the plastic skin on hull plus shipping* Buy Now

Super Snark sailboat features ABS cladding on a lightweight styrofoam core. Unsinkable. Accomodates two people (310 lbs) and comes with all the riggings. Just throw it on your cartop and head for the water. Hull is 11 feet long, 3' 2" wide, weighs just 50 lbs. Sail area is 45 square feet plus shipping.*

Buy Super Snark - Click Here (usually delivered within 2 weeks)

Email Jim@sailboatstogo.com with any questions or call Jim at 978 263 7598.

Upgrade options (also see roof racks, cart)

Limited-time free bonus offer - 2 life jackets and a paddle with purchase of Super Snark, Sunflower or Sea Skimmer. To claim your bonus, request it in the comments section of the checkout page, or mention it when placing a phone order (978 263 7598)

Canadian shipments: We're happy to ship to Canada. It's only a little bit more than US destinations for the freight, plus around $100 customs brokerage plus Canadian sales taxes.

Sea Skimmer

The Sea Skimmer is another lightweight car-toppable (only 55 lbs!) sailboat we offer. It's also a Snark. More sail area (70 sq ft), with a separate jib and mainsail. More carrying capacity - 3 people, 475 lbs. Price & shipping about same as Sunflower.

To go to the Sea Skimmer page click here.

Limited-time bonus offer - Free pair of life jackets and a paddle with purchase of Super Snark, Sunflower or Sea Skimmer. Call Tel: 978 263 7598 or toll free at 1-888-JOY-SAIL to claim your bonus.

Sunflower 3.3 Sailboat -- Similar to Super Snark, but Sail area is 55 square feet for greater speed. Also, Sunflower 3.3 has covered fore deck, while Super Snark is completely open. Length 11 feet. Beam 3' 6". Weight 50 lbs. Price: $ shipping & handling*.

Click Here to Go To Sunflower 3.3 Ordering Page.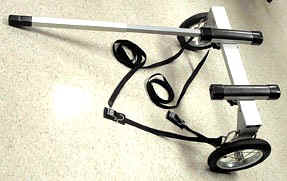 Cart: Lightweight folding hand trailer for your Snark Sailboat- Click here
Roof Racks Click Here See carrier bar with telescoping extension to make it much easier getting your Snark on and off the car roof without damage to you, it or your car.
*Standard domestic shipping for continental US. International, Alaska, Hawaii, and unusually remote areas in continental US subject to additional charge (we would ask you first).
Why you should buy your Super Snark, Sea Snark or Sunflower from SailboatsToGo.com: At SailboatsToGo, LLC all customer contact is handled personally by the owner, Jim Luckett. You know you will get good advice, accurate information and expert service, because Jim is a sailing enthusiast, first and foremost. "Portable sailboats are my passion!" -- Jim Luckett
Email: Jim@sailboatstogo.com . Tel: Tel: 978 263 7598 or toll free at 1-888-JOY-SAIL (office), 617-645-1605 (cellphone)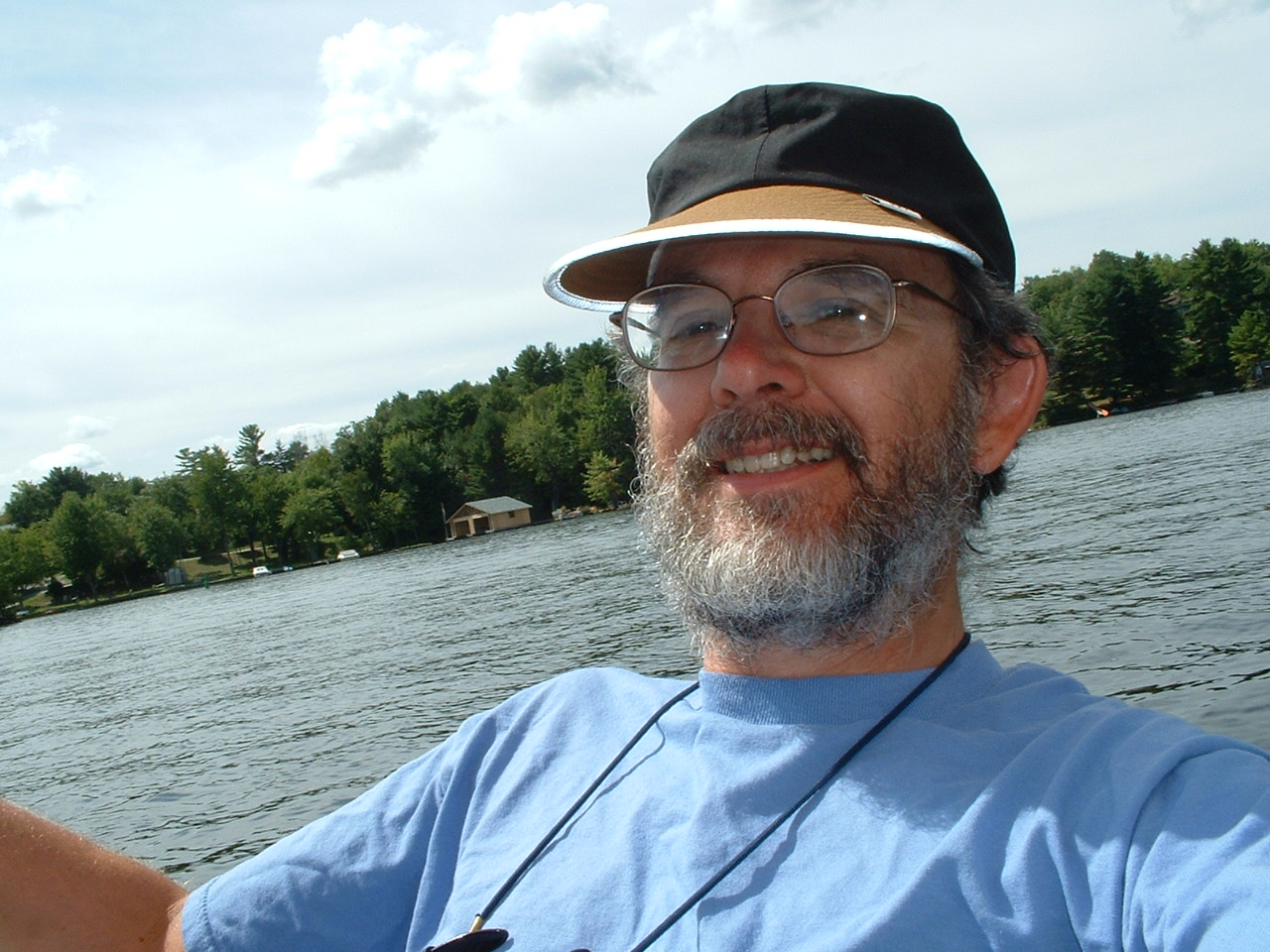 Jim Luckett, in his element. Jim is owner and manager of SailboatsToGo, LLC and will serve you personally every time you write or call.
If you would like a boat that is similar to these styrofoam sailboats, but more portable, more comfortable, and/or able to take more people, check out out inflatable sailboats. Imagine sailing with something to lean back against, instead of hunched over. Imagine a sailboat for 2, 3, or 4 that can fit inside your car, instead of on top. Imagine a sailboat for 2 that you can put into checked baggage when you fly somewhere, at no extra cost. Infatable Sailboat Video Check them out: Inflatable Sailboats Click Here
Please note: Sunflower, Super Snark and Sea Skimmer boats are not returnable. Shipping damage is covered by shipping insurance (included) and factory defects are covered by a manufacturer's warranty.