Clamp-on Canoe Stabilizers
Season End Sale! 10% Off on Square-Post Rigid Stabilizers!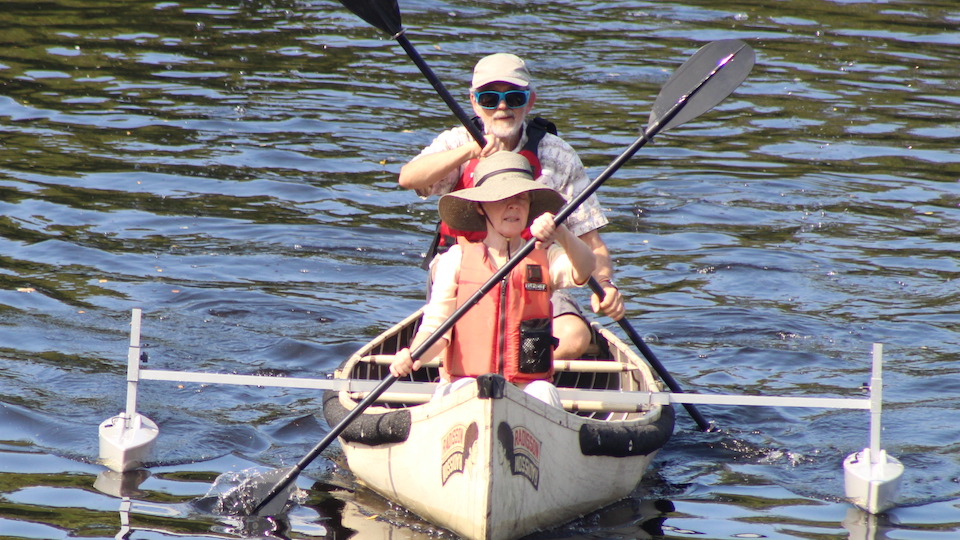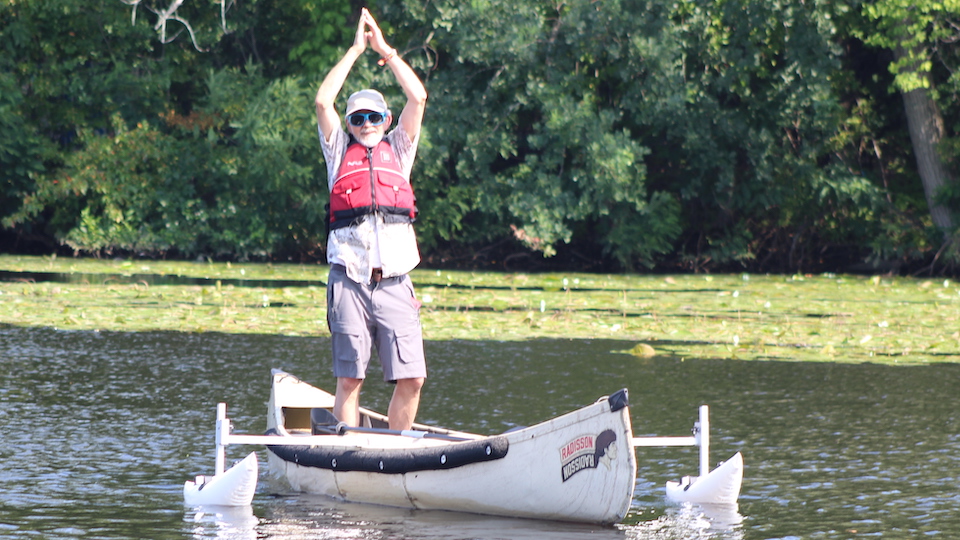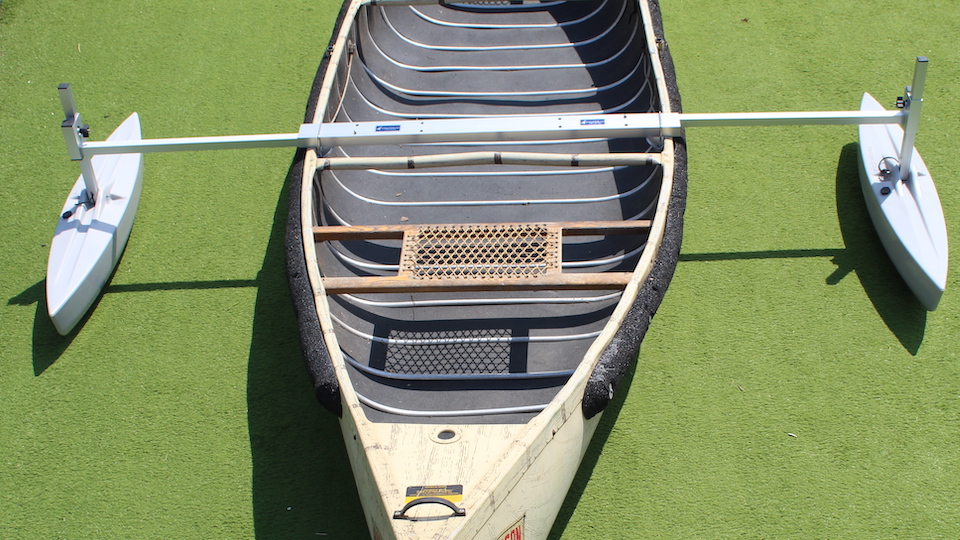 Floats Adjust In & Out, Up & Down
Optional Square Post Design
Our exclusive square post design effortlessly points the floats straight ahead and reliably keeps them parallel.
Star knobs instead of lever locks make vertical adjustment easy!
Clamp-on Design Fits Any Canoe
Crossbars come in 3 lengths (36", 40", 46") to fit even the widest canoes.
Gunwale clamps can be inboard or outboard, to match your gunwale lip.
(Add 4" to crossbar length for canoes with an outboard gunwale lip.)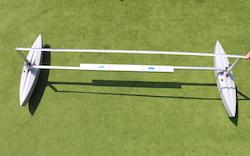 Adjustable width for versatility
Adjustable float arms allow you to spread the floats out over 7' wide for maximum stability.
...or bring them in right up against the hull to get through a tight spot.
Two Float Types to Choose From!

Rigid hydrodynamic floats
Rigid floats have the most efficient hydrodynamic shape, narrowest profile, and are puncture proof.
These are available either with the round post design with lever locks, or with our square post upgrade.

Inflatable floats
Inflatable floats provide excellent flotation, and are very lightweight, and take up very little room when deflated.
These floats come equipped with our exclusive square post design for one-handed vertical adjustment.
Select your options below and purchase today!
or call Jim at 1-617-645-1605 (7 days per week - 9am to 8pm Eastern) to order by phone
---
Important Safety Note:
Stabilizers greatly enhance your safety but there is always risk of injury or death when you are on the water. Please always wear a personal flotation device, and learn the rules of safe boating to reduce your risk.