11' Saturn minicat nanocat with sail - subject to availability
Item #: 2058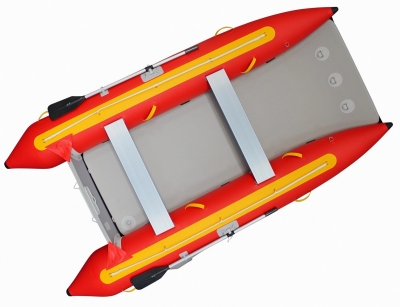 Price reduced! The Saturn minicat 11 footer (MC330) with our sail kit. Standard version has 45 SF sail. Supplies are spotty for these hulls, so hurry! -- check with jim@sailboatsToGo.com before ordering.

To upgrade to bigger sail for more speed, order with item 5011 sail and mast upgrade.

Standard steering is steering oar. But you can request center rudder if you are not going to sail with a motor.

Sail kit accessories, options and upgrades CLICK HERE.

For 12' version see item 2059.

Inflatable Saturn Catamarans hull specs :
OVERALL LENGTH: 11'
INSIDE LENGTH: 8.4'
OVERALL WIDTH: 6.8'
INSIDE WIDTH: 3.3'
TUBE DIAMETER: 20"
CHAMBERS: 4+1
PERSON CAPACITY: 4
LOADING CAPACITY: 1200 lbs
SHIPPING SIZE: 52 x 28 x 12"
COLOR: Red or Gray (availability varies) SHIPPING WEIGHT: 120 lbs
MATERIAL: 1100 Denier PVC
AIR VALVES: Halkey-Roberts type valve by Naru
INFLATION TIME: up to 10 min.
MAX. ENGINE CAPACITY: 9.9HP


Note: item 6007 sail kit bag sold separately.

No sailing video of this one yet but here is a motoring video of the 12' version: Click Here. And here is a sailing video of the 9' version: click here.br>
Pandemic note: Boat costs have become very volatile so we cannot promise to honor this price. If we need to charge more, we will contact you and give you an opportunity to approve or cancel.
PRICE: $1799.00 + $130.00 S&H --> BUY NOW! <--
---