NuCanoe Sail Kit with No Stabilizer Pontoons
Item #: 1029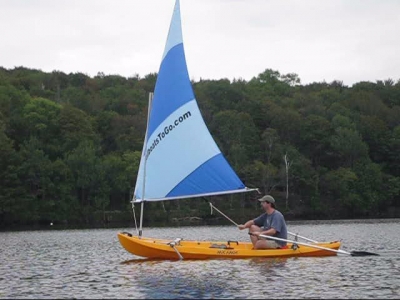 We recommend stabilizer pontoons when sailing the NuCanoe. However, we did fine without them sailing solo in moderate conditions with the larger model NuCanoe. With a second person aboard, we needed the stabilizers because there is not enough freeboard. See item 1027 or item 1028 for additional details (except for pontoons, it's the same kit). Video and more info click here Canoe sail kit options, upgrades and accessories page: Click Here.
PRICE: $799.00 + $30.00 S&H --> BUY NOW! <--
---
© 2001 - 2023 SailboatsToGo, LLC. All rights reserved.