Motor mount for Intex and Marine Pro inflatables -
Item #: 3015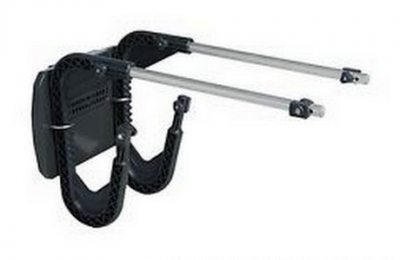 Fits Mariners, Seahawks from 2005 on and the Excursion. Also the Marine Pro (both Hydro-Force and Ozark Trail. For HP rating see table Click Here. make sure you read table correctly. The HP and weight ratings are in parentheses for US. The numbers not in parentheses are metric.

Order item 3022 clamps to attach steering oar unit to motor mount supports if you want to sail with motor mount installed. Some people prefer the item 1088 motor mount, because it has fewer plastic parts and has a wood transom. It works fine on Intex boats.

Dinghy sail kit options, upgrades and accessories page: Click Here.
PRICE: $39.00 + $10.00 S&H --> BUY NOW! <--
---