Canoe Rudder
Complete rudder kit. Install on square back or pointed stern canoe. Full instructions. Requires moderate DIY skills. Full instructions and all parts.
Item 1042 Click Here for ordering page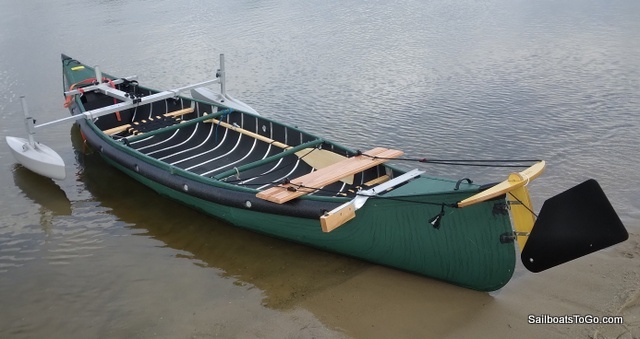 Canoe rudder shown on a SportsPal canoe, with our High Seat, Square-Post Hydrodynamic Stabilizer, and mast step on canoe sail kit front assembly. The rudder kit includes what you see attached to the stern of the canoe.
Item 1042 Click Here for ordering page