Sail Rig for Zodiacs and Similar Inflatable Tenders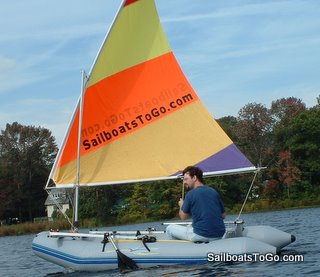 Item #2009 sail rig with example of custom 55 SF dacron sail upgrade. You can design your own -- choose colors & lettering. Or, order with standard 45 SF nylon sail (next picture ), or optional ready-made 55 SF nylon sail
Sail Rig for Zodiacs and similar inflatable tenders $669
To Order, Select Item #2009 On Inflatables Page or click Buy Now
Mount this rig on the Saturn 11' boat Click Here
Upgrades & accessories: Larger sail (item #5011), Rig carry bag (item #6005) see inflatable sailboats page
Sail with outboard motor on the transom: See (a) "side steering oar" Click Here and (b) "motor rudder" Click Here
A buyer of the rig for Zodiac-type boat writes:
"I recently bought one of your rigs designed for Zodiacs and as I wanted to sail my inflatable here in the English channel I am using the heavy duty mast and dacron sail. The rig looks very tough and was easy to fit. I am very happy with it and after a bit of experimenting and minor adjustments it sails really well. I would be happy to recommend it to anyone with an inflatable tender as a really fun addition to the fleet. Thank you very much for your help and excellent customer support..I have to say JIm, I am over the moon with the rig - I have it all balanced now and can point up really well and the whole thing works a treat ..."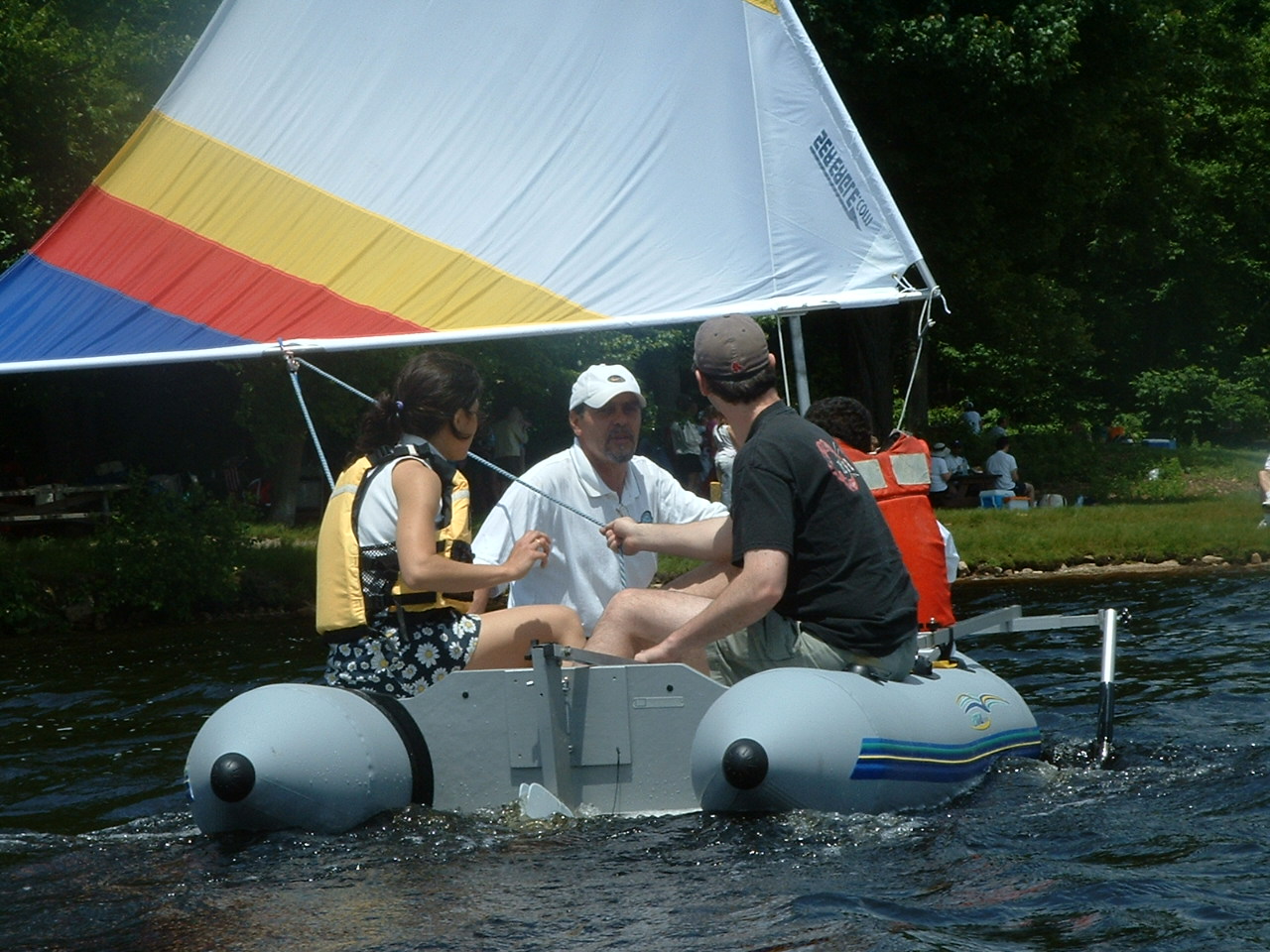 Another buyer writes:
"The maiden voyage with my 2004 Sea Eagle 9.2 SR inflatable sport boat, your Sail Boats To Go rig, and your rudder attached to my Mercury 9.9 outboard motor's stabilizer fin was a resounding success!"
Eugene S.
Michigan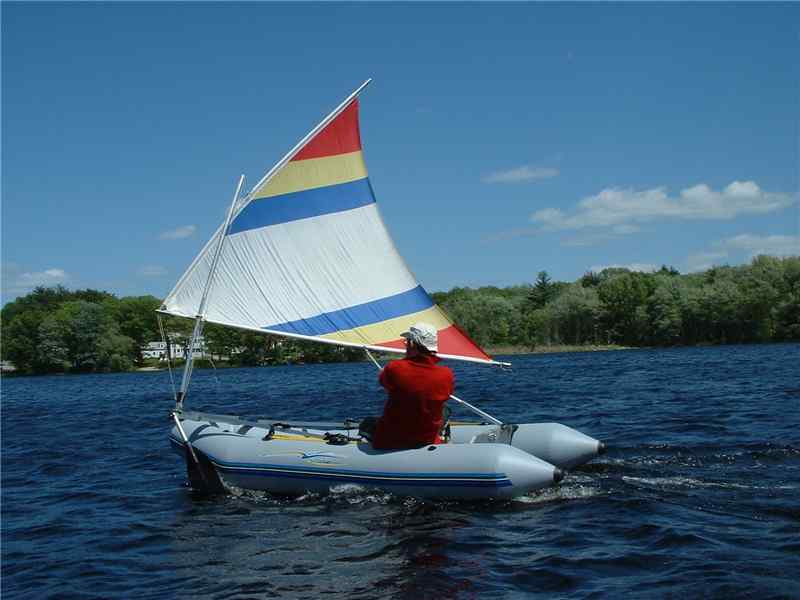 SailboatsToGo Home Page SailboatsToGo Inflatable Boat Sail Rigs