Trailex Aluminum Boat Trailers
Shipped to Your Door ! Easy Assembly with Excellent Time-Tested Instructions.
Call 978-263-7598 or email Jim@SailboatsToGo.com Only the SUT-220-S and 350-S are setu p for online purchasing but we can take your order for any other TRAILEX trailer or accessory by phone or email. You are welcome to order the SUT-220-S or 350-S by phone as well. You can get details and pricing on the manufacturer's website http://www.trailex.com/sut.cfm but come back to SailboatsToGo to order. When you call or email SailboatsToGo you are ALWAYS served by Jim Luckett, owner and manager. Open 7 days/week 8 AM - 10 PM Eastern Time.
Model SUT-220-S
Trailer Weight: 125 LBS
Carry Capacity: 220 LBS
For a canoe or kayak
---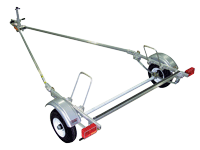 ---
---
---
---
---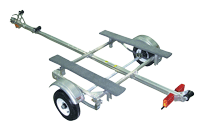 ---
---
---
---