Topaz Taz Sailboat
Order the Topaz Taz sailboat here and it will be delivered to your door. Call 1-978 263 7598 or email Jim@sailboatsToGo.com
$2995 plus shipping (ask for quote to your zipcode)
An 88-pound boat for 1 or 2 people. Mainsail and jib. 320 lb. capacity for sailors and their stuff aboard.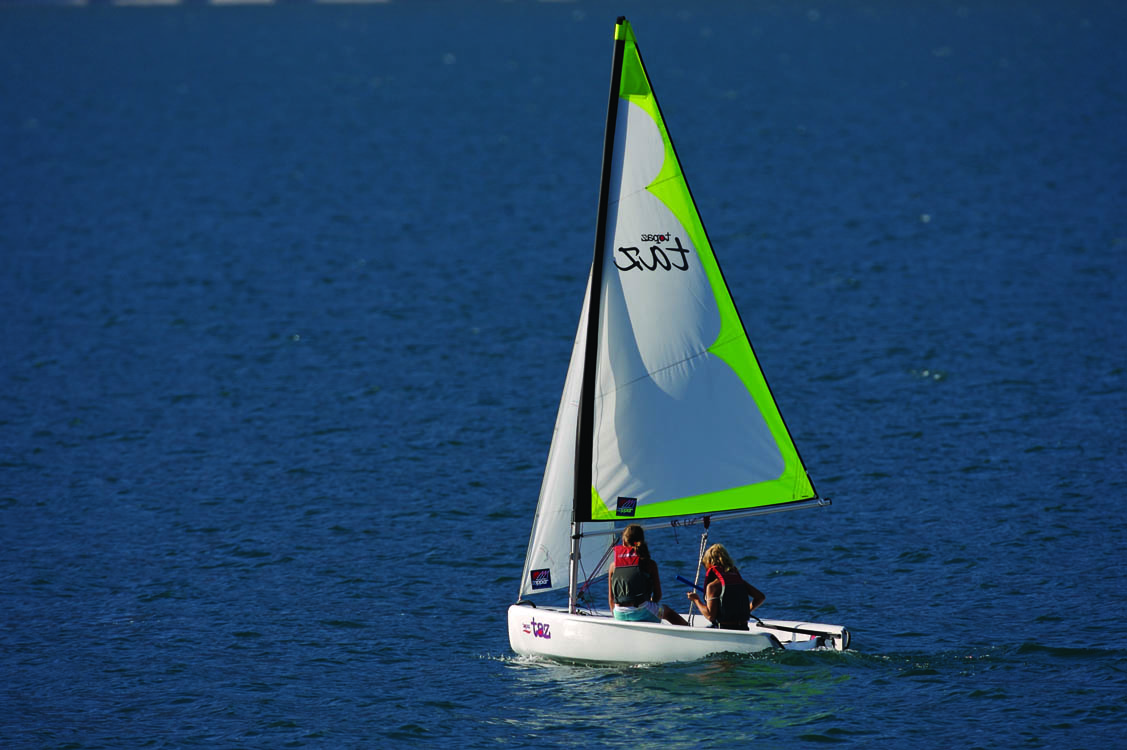 Topaz Taz Club
The TAZ sailing dinghy is smaller, and lighter than a Topper or Pico making it the perfect beginner kids,teenagers, or family fun boat for all ages.
Her ultra-modern 'Topaz-like' good looks will instantly ignite interest. Once on the water, the superbly responsive TAZ comes into her own.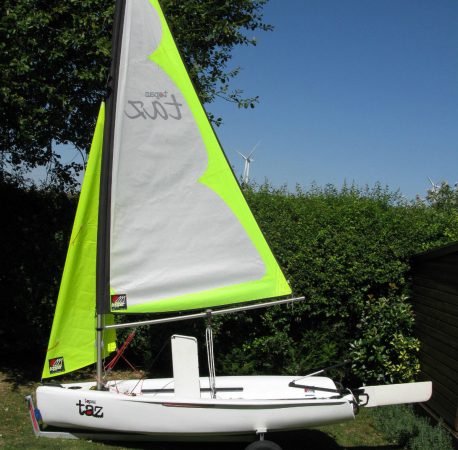 Configuration
Rig configuration with Dacron main and jib.
Built in flotation pad at head of main sail
Sleeved sail for easy roll reefing and storage
Center main sheet block & two-piece mast
Lifting rudder system
Car toppable
Easy mast gate system
Open transom, no bailing required
Planing hull for amazing speed potential
Padded hiking strap
Bow and stern handles for easy handling
Length: 9.7 ft
Beam: 4 ft
Crew: 1 – 2 (up to 320 lbs combined weight)
Hull weight: 88 lbs
Main: Dacron, 48 sq ft
Jib: Dacron, 10 sq ft
Price: $2995 plus freight (around $500 east coast/$900 west coast, just to give you an idea. Please call or email 1-978-263-7598 or Jim@SailboatsToGo.com) Or order online using this link: Topaz Taz Orders
Even goes great without the jib! Capsized? No problem. Easy to right and get going again!
Email Jim@SailboatsToGo.com