Canoe, Kayak Downwind Sails*
Sails For Down Wind Sailing By Sea Eagle and Windpaddle. (For Crosswind and Tacking Upwind .....
Go To CANOE UPWIND SAIL RIGS or Go To KAYAK UPWIND SAIL RIGS)
The Sea Eagle QuikSail requires no bracket to hold it up yet is self standing and leaves your hands free. And it folds and unfolds quickly

Sea Eagle QuikSail

Free Shipping!

Click Here for price, more info and "Buy" button.
All sails below this point are discontinued - sorry!
Windpaddle Scout - Medium Duty Version of Adventure
Item #: 1016

Windpaddle Adventure - Like flying behind a kite!

Includes carry bag and bolt-on mounting system (alternate no-hole mounting systems below). Rubber expansion nuts available for sit-on-tops or any sealed compartment where you can't get to underside to hold a conventional nut. Set of 4 rubber nuts $5 Buy Now

Spirit sails have disappeared from the marketplace. If anyone knows of a return to availability, please let us know. In the meantime, please consider our other dail options.

Two Sizes of Spirit Downwind Sails: 17 sq. Ft (shown in blue/yellow/clear at left) or half size 8.5 sq. ft. (shown in red/yellow/clear). Base bolts thru your deck or order alternate mounting base 1 or 2 below. Deploys and stows quickly.

Full Size

Half Size

email Jim@sailboatsToGo.com after ordering and state color choice (red/yellow or blue/yellow)

This is a LONG page so keep scrolling down!
Lots more to see below!

Crossbar & gunwale clamps for canoe - clamps onto any canoe, accepts stabilizer float, wheels, leeboards, sail kit mast, spirit sail clamp-on base, etc. Also known as universal receiver (UR).

$70 Buy Now
Deployed diameter = 42" (106.7 cm.)
folded diameter = 15" (38.1 cm.) Bigger version below ("Cruiser" sail)
Stows on deck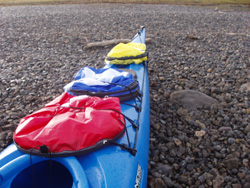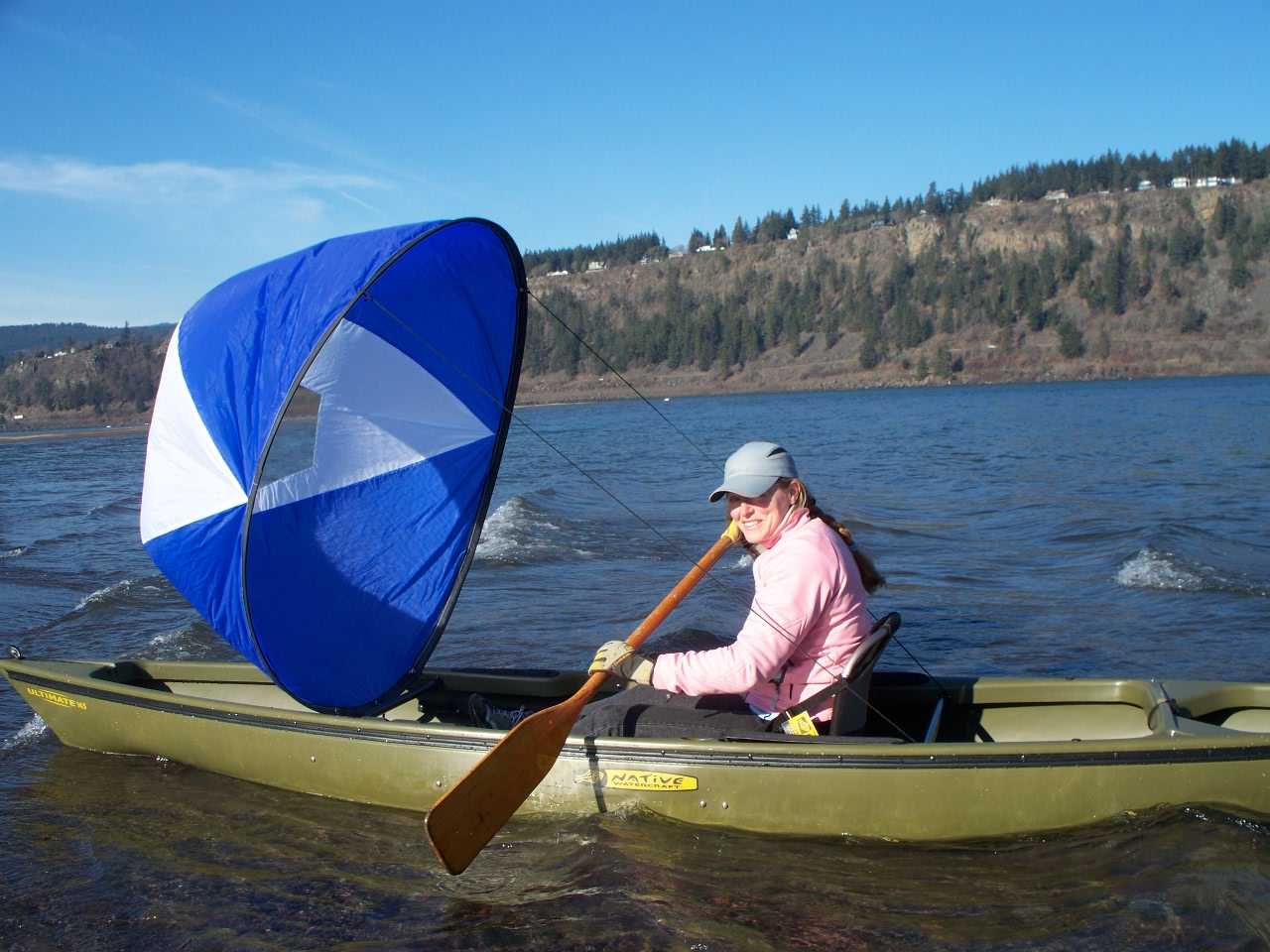 Cruiser downwind sail by WindPaddle
Windpaddle Cruiser - Bigger version of the Adventure.
Deployed diameter =56" (142.24 cm.).
Folded diameter = 20" (50 cm.)
$225 Buy Now
Colors: red/white, blue/white, or yellow/white. Call or email us to specify or do nothing and we'll make a random choice of what to send you. Jim@sailboatstogo.com, 978 263 7598
*Inflatables Too!