Reuben Chinnery CDs
From the Tiny Island of Jost Van Dyke in the British Virgin Islands
Very talented 12-string guitarist, song writer and singer. Guaranteed to put you in a Caribbean frame of mind.
$20 $7 shipping Buy Now. (16 songs)
Here a sample (double click arrow to play video with Reuben Chinnery music):
Listening to Reuben puts you back in the Caribbean instantly.
We are making these CD copies and sending the profits to the Jost Van Dyke Preservation Society. We tried to send the money (which isn't much) directly to Reuben, but lately we have not been able to make that connection. You may be able to download his music for less at http://www.bvimusic.com/shop/music/ though we don't see "Unplugged" -- our favorite album by him.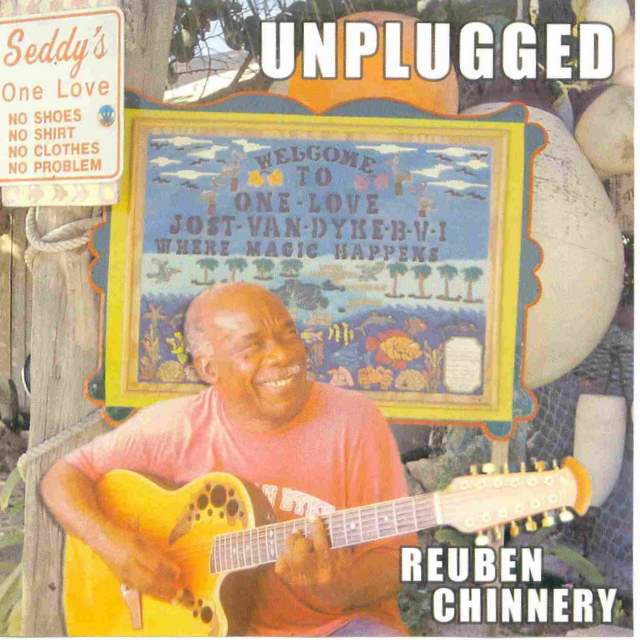 I (Jim Luckett) met Reuben when he was performing and we were camping at Ivan's Stress Free Local Flavor Bar and Campground on the tiny island of Jost Van Dyke (White Bay). It's a beautiful cove and Ivan's is unique and wonderful. I was down there testing and photographing our sail rig for the Pathfinder II inflatable kayak (and having a good time!). I was blown away by Reuben's artistry on the 12-string, his voice and his great spirit. I bought a CD at the One Love Bar at the other end of the beach and loved it. When I got home, I was surprised to discover that such a great CD is unavailable on the internet. So, we hereby remedy that. Buy this CD. You won't regret it.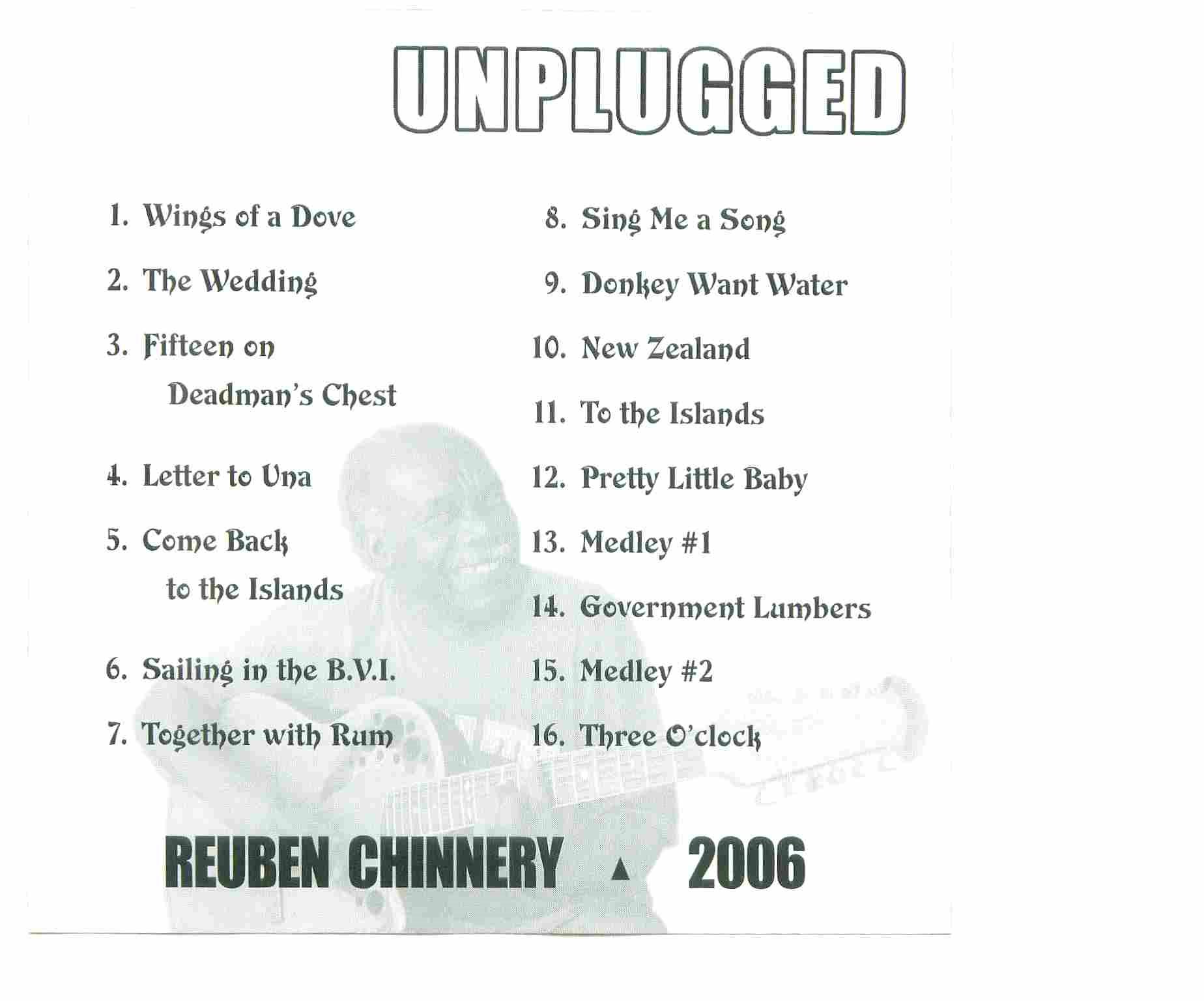 I of course love the songs about sailing, such as "Come Back to the Islands" and "To the Isalnds". But I also love "Three O'Clock" which is more about a love of nature in a broader sense. It's peaceful, beautiful and original. Like Jost Van Dyke. Like Ivan's campground and bar. Like Ivan (Ivan Chinnery). Like the One Love Bar. Like White Bay.
His interpretation of "Wings of A Dove" has built a nest in a corner of my brain, and it is most welcome there. I sing it when I am rowing, and so naturally it found its way onto this SailboatsToGo rowing video:
Ruben Chinnery Unplugged CD 16 songs Copy burned by us. $20 $7 shipping Buy Now.