Kayakamaran
One sail rig for two kayaks makes a catamaran!
See Item 6008 for the basic kit. For Deluxe and Super Deluxe packages see item 6010 and item 6011.
Customer Feedback
"Hello,I just want to tell you that I had a great weekend of sailing my kayakamaran!"

Ellen (June 2014)
==========
"Hi Jim & Betty,
We took our new Kayakamaran out for a nice sail at a local lake which was totally not suitable for sail boats! But the large Lateen sail still had us trolling right along at over a knot!! And the few spots where the wind got down to us we really took off!! :)
Thanks again, Smitty!! " (August 2022)
==========
"Subject: Fun, Fun, Fun!
Hello Jim,
My wife and I are enjoying sailing with the kayakamaran sail kit. It is a lot of fun. - Dave L." (June 2010)
See the Many Configurations You Can Create With The Kayakamaran Sail Kit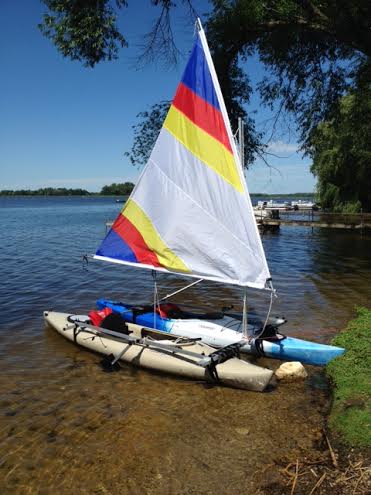 Two different hard-shell kayaks.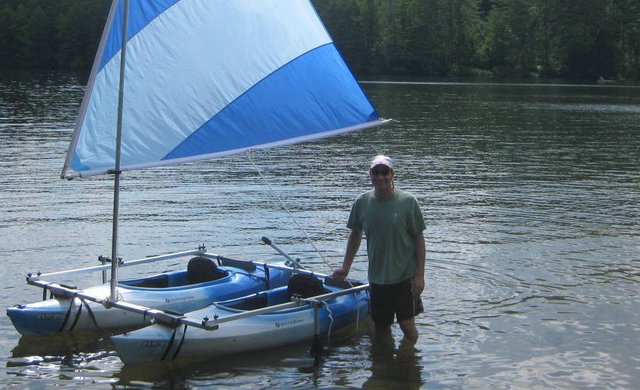 Two identical hardshell kayaks.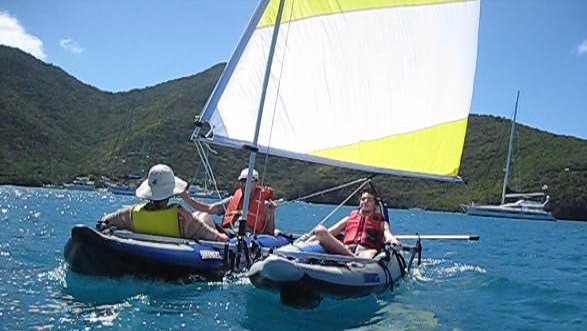 Two different inflatable kayaks.
See Kayakamarans in action with these video links:
Click Here for another video clip of the above kayakamaran in action..
And Here for a whole folder of video clips you can watch.
More Photos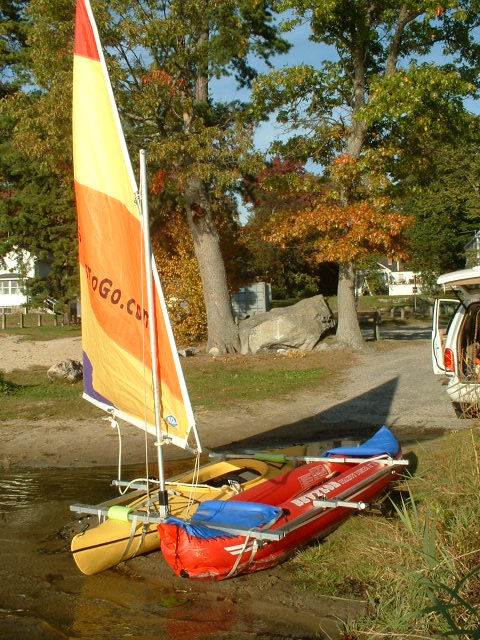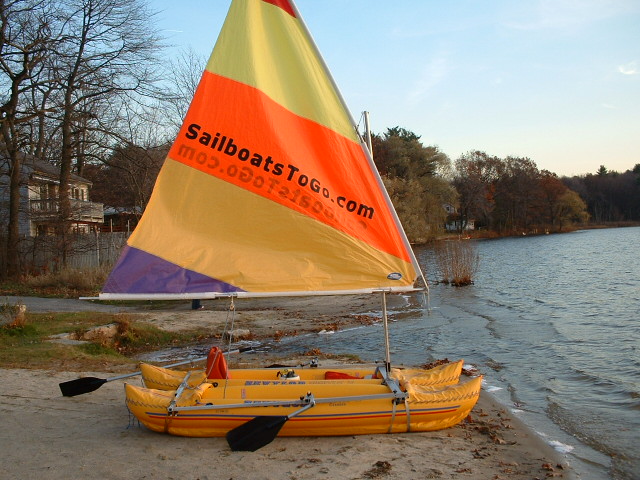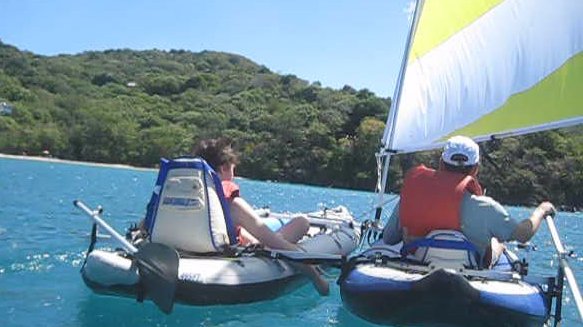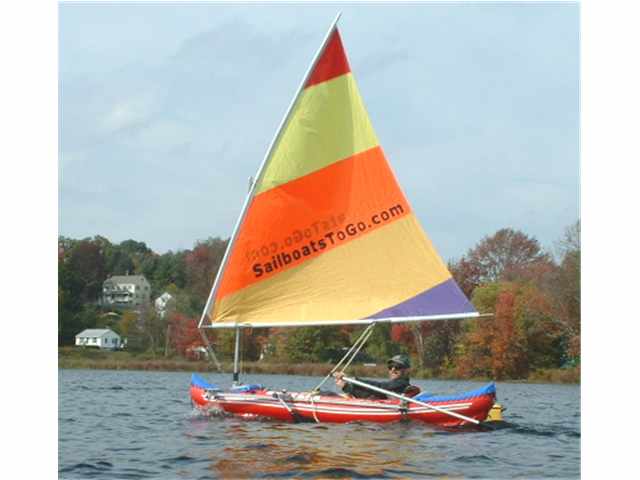 Why is this better than the sail rig on one kayak? (a) More room. (b) More stable, which also means it's faster because the mast stays more upright, presenting more sail area to the wind. Consider getting the Super Deluxe Package that makes a Kayakamaran or a sail kit for just one kayak -- use it as a kayakamaran in the morning and a single-kayak sail kit in the afternoon, for example.
Questions? Email: Jim@SailboatsToGo.com