Custom Payments (item 8888)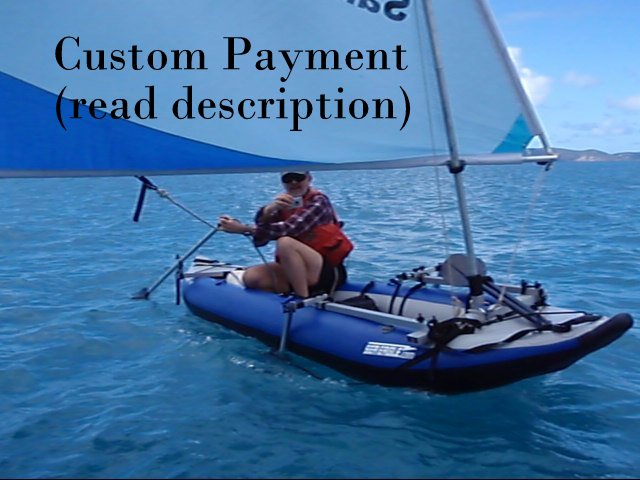 Custom Payment lets you pay for a special transaction we have discussed or an item or service that is priced on the website but does not have its own "add to cart" or "buy now" link. We sell too many different items to list them all with their own buying links. Did you play with the Transformers toy when you were a kid? This is Transformers for ecommerce.
The link a few lines below will open the shopping cart screen, and it will show "item 8888" is in the cart with a quantity of "1" and a price of "$1". You will change the quantity to equal the number of dollars you need to pay, then click "Update Quantity," then click 'Checkout." Remember: The number you need to change is under the heading "QTY." meaning "quantity." Usually that would mean quantity of physical items, but in the case of item 8888, it has a special meaning: It means quantity of dollars you want to pay.
On the checkout screen there is a space for customer comments. Write something in the comments box to remind us what the payment is for.
Ready?
Problems? Still confused? Keep reading for more help below and screen shots of each step. If all else fails, call Jim Luckett at 978 263 7598 (9 AM to 10 PM eastern time). Or email Jim@sailboatstogo.com
Q. Why can't I change the dollar amount?
A. The dollar amount will change when you change the quantity. Example: If you want to pay $100, change the number under "QTY." to 100 and click "Update Quantity" Then you'll see the dollars change to $100.
Q. I don't see my item that I am buying, so haven't you sent me to the wrong page?
A. No. This is custom payment. It's for items that do not have their own "buy now" or "add to cart" link. If your item were listed with its own buying link, we would have sent you there instead of to custom payment. You are going to modify the dollars charged to the right amount and you are going to write in the comment space what item or items you are buying. Let's pretend you need to pay $25 for your item including shipping. After you click the buying link on item 8888 you will see a screen like the one below, except it will say qty. 1 and total dollars $1 and it won't have slantwise notations on it. You will change the quantity to 25, and click "update quantity." The dollars will change to $25. You will then click "Checkout" :

After you change the quantity, click update quantity and click checkout, this is what you will see: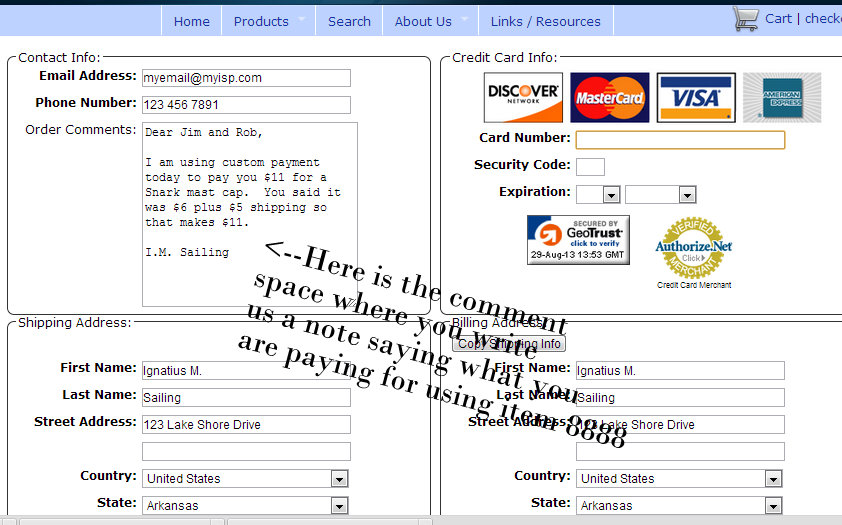 Click Here To Pay Using Item 8888 (Custom Payment)