Canoe Stabilizer, hydrodynamic floats, square post, size to come
Item #: 8903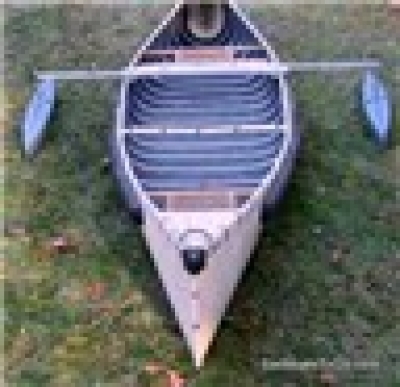 Don't know what crossbar length to buy but want to get the order in now? Use this item to buy now and tell us the crossbar length when you know what you wannt.

Hydrodynamic canoe stabilizer with our exclusive square post vertical tube so floats are always perfectly aligned and vertical adjustment is a one-hand, no-strain knob to lock and unlock. Let us know the crossbar length when you know.

The crossbar that clamps to your canoe and accepts the telescoping float arms Needs to be long enough to span your canoe at point of installation. For Coleman, Pelican and other outside-lip canoes, crossbar needs at least 4" length in excess of canoe width.

Available sizes are 30", 36", 40", 46" and, for $20 more, custom lengths.

Shipment to foreign countries, Canada, Hawaii and Alaska, please also add appropriate shipping item to your purchase (see item 8915, item 8917).
PRICE: $377.00 + $0.00 S&H --> BUY NOW! <--
---