Aluminum folding cart for deflated boats and folded sail kits
Item #: 5164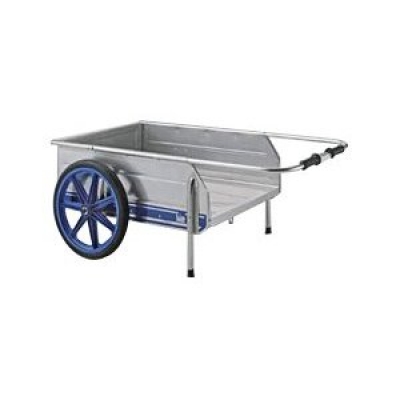 Perfect cart to carry deflated boats and folded up sail kits. Folds flat to fit in your vehicle. Marine aluminum. Also good for carrying inflated boats -- just rest boat on cart, secure with straps and tip slightly foward, pushing or pulling on the boat. Large wheels, great for uneven terrain. 55-by-30-3/4-by-23-inches unfolded. Occupies just 2 square feet folded. You'll find many more uses for this cart around your yard as a general purpose utility cart.
PRICE: $259.00 + $30.00 S&H --> BUY NOW! <--
---
© 2001 - 2023 SailboatsToGo, LLC. All rights reserved.