Large rowing mirror on own crossbar with gunwale clamps
Item #: 5070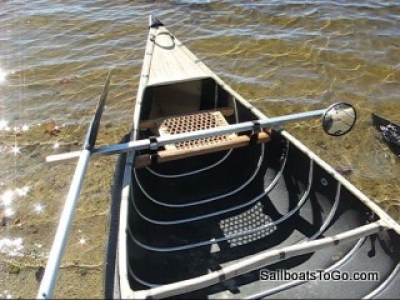 See where you are going while rowing! Lay the 42" lightweight crossbar across your gunwales and clamp with gunwale clamps (included). Large adjustable 8" convex mirror is on a ball & socket joint. Twin mirror version available (item 5071) Note: Objects closer than they appear. Do not rely exclusively on mirror vision to navigate. MORE ROWING PRODUCT INFO CLICK HERE.
PRICE: $79.00 + $15.00 S&H --> BUY NOW! <--
---
© 2001 - 2019 SailboatsToGo, LLC. All rights reserved.