Kayak stabilizer with Hydro-Dynamic Floats
Item #: 5027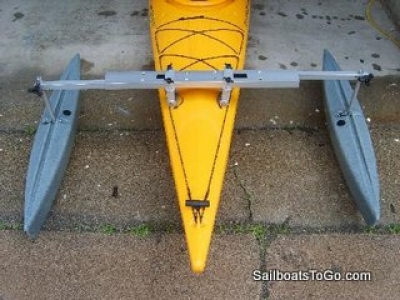 Kayak stabilizer with streamlined "Hydo-Dynamic" floats, in your choice of 3 colors. Available in grey, yellow or red. Specify color in comment space during checkout. If you don't specify, we'll send gray.

For convenient square-post version, buy this item plus upgrader item 1037.

CLICK HERE FOR PICTURES Extra deck brackets available - item 5104 - so you can swap one stabilizer between 2 kayaks or between front and back deck of same kayak.
PRICE: $449.00 + $20.00 S&H --> BUY NOW! <--
---