12' Sportspal Canoe S12 - Aluminum - shipping TBD -
Item #: 3042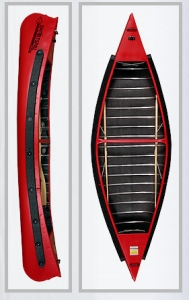 Click picture to enlarge it.

Free set of paddles and free motor mount included!

Weight 48 lbs. Centerline Length 11'7" Beam 38"/44" Persons 3 Max. Capacity 500 lbs. Max. Horsepower 2 Hull Thickness 0.032 Number of Ribs 17 Stern Type Double-Ended

Shipped to your door. Cost to be determined. You can request advance quote, or place the order first, with right to cancel if shipping cost is unacceptable.

CLICK HERE for more information, photos, and videos.

Boating involves risk of injury or death. Please learn the rules of safe boating to reduce your risk.
PRICE: $1359.00 + $0.00 S&H --> BUY NOW! <--
---