Reuben Chinnery CD copy. 16 Songs, Acoustic 12-String
Item #: 9000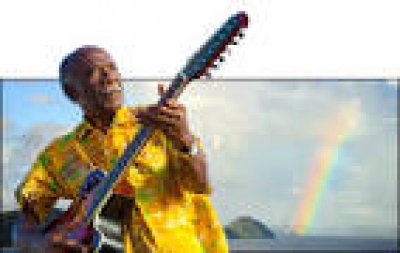 Music guaranteed to make you start daydreaming of perfect days and nights in the Caribbean. All profits to Hurricane relief on his home island or the Jost Van Dyke Preservation Society. Jost Van Dyke guitarist and singer Reuben Chinnery is masterful. For video with his music Click Here Style is folk acoustic with mellow Reggae beat or Calypso flavor. We burn these CD copies.More Info on Reuben Chinnery CD

You may be able to download his music for less at http://www.bvimusic.com/shop/music/ though we don't see "Unplugged" -- our favorite album by him.
PRICE: $20.00 + $8.00 S&H --> BUY NOW! <--
---