Rudder Head for Super Snark, Sunflower and Skimmer P62020
Item #: 5198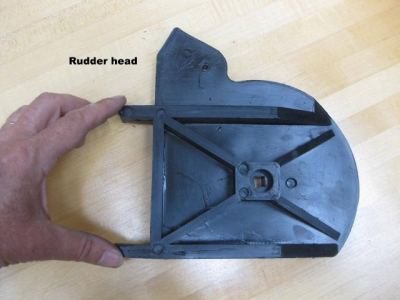 Black plastic rudder head, which is the piece the tiller and rudder blade connect to and which also connects to the gudgeon by means of the L pin. P62020 RUDDER HEAD ASSEMBLY

These are ordered from Snark for direct shipment to customer. Snark can be slow to fulfill orders, so please be patient. Expect 10 days to 2 weeks, but feel free to inquire after a week.
PRICE: $29.00 + $10.00 S&H --> BUY NOW! <--
---