clamp-on oarlock (clamp-on oar pin )
Item #: 5087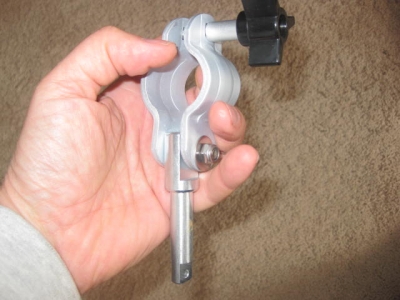 Clamp-on oarlock for 1 1/8" to 1 1/4" oar shaft (all of our oars are in this range). Has 1/2"-diameter pin to go in oarlock socket. Clamps and unclamps with starknob. Aluminum clamping part and stainless steel bolts make it more corrosion resistant. Hard to find a clamp-on oar pin for metal shaft oars and this one is more corrosion resistant than the typical plated steel ones so we're having these made exclusively for SailboatsToGo. Free shipping as part of a larger order. Otherwise, if ordered by itself, we'll add $8 for postage. (give postal address). A pair also ships for $8.
PRICE: $13.00 + $0.00 S&H --> BUY NOW! <--
---
© 2001 - 2021 SailboatsToGo, LLC. All rights reserved.