Pair of hydrodynamic stabilizer floats
Item #: 1022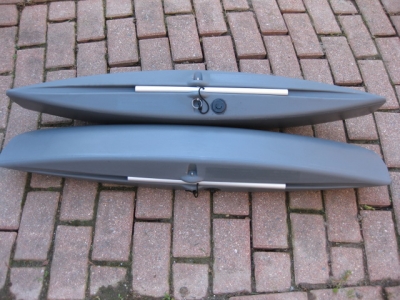 This includes just the pontoons (floats) and the vertical float tubes for the hyrdrodynamic canoe stabilizer system. This would be for a do-it-yourself project or for retrofitting a foam stabilizer with the hydrodynamic floats. Note that if you have a really old stabilizer you are upgrading, from before hydrodynamic floats were offered, you will need the float arms too, because the clamping mechanism at the ends of the float arms was upgraded to clamp the vertical float tubes more tightly. In that case order item 1006 (float and arms) instead. More Info On Complete Stabilizer Systems Click Here

Single float is item 1034 (click).
PRICE: $210.00 + $23.00 S&H --> BUY NOW! <--
---
© 2001 - 2022 SailboatsToGo, LLC. All rights reserved.